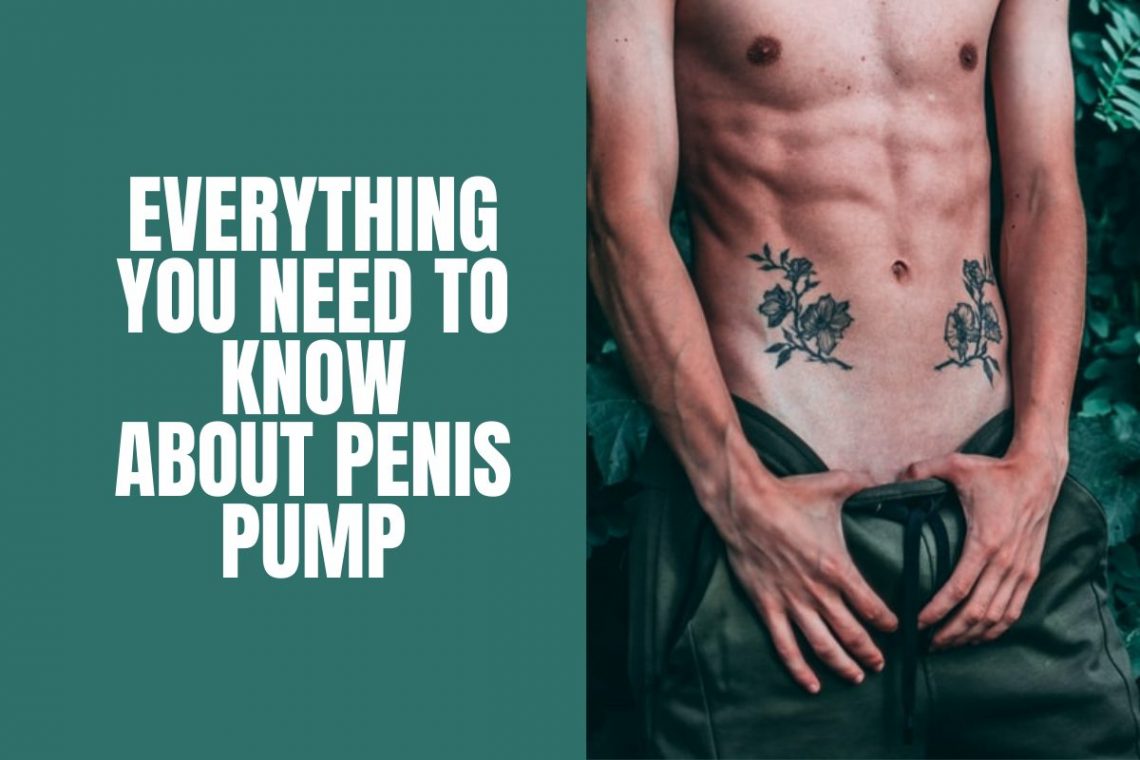 What Are Penis Pumps And What Does A Penis Pump Do? – Everything You Need To Know About Penis Pump
If this is the first time you come across this term, this article will deep dive and explain all that is about penis pumps.
What are penis pumps?
Penis pumps are also called erectile dysfunction pumps or vacuum pumps. Penis pumps started off as a non-invasive device to get an erect penis for those with erectile dysfunction (ED) or for those who have difficulty getting or maintaining an erection.
Over the years, it got adopted and redesigned by the sex toy industry to use as a sex toy to allow men to have longer-lasting and larger erections.
There are many types of penis pumps – manual penis pumps, electric penis pumps, water penis pumps, and air penis pumps. Each penis pump also comes in different sizes to suit penis of different lengths.
How do penis pumps work?
Penis pumps work by creating a vacuum and drawing blood flow to your penis. This will increase the blood in your penis blood vessel, causing your penis to swell, making your penis erect and hard to allow for penetrative sex.
In general, using penis pumps will allow your penis to stay erect for up to 30 minutes.
Penis pumps usually come with 3 components:
A tube or chamber that you insert your penis into
A constriction ring or sleeve at the bottom of the tube that fits at the base of your penis
A vacuum device, either manually or battery-operated, attached to the tube to remove the air in the tube.
What does a penis pump do?
Penis pumps have both medical and entertainment purposes. If you are suffering from erectile dysfunction (ED), there are medical-grade penis pumps designed to help you achieve an erection or to keep an erection so that you can perform in bed.
They are very popular amongst people with ED as they are non-invasive, and do not have long-lasting effects, unlike penile implants or medications, so long they are operated them properly.
If you are looking for medical penis pumps, you can also check out this article for more ed penis pumps.
If you are looking to simply have some fun, or to spice things up in the bedroom, you can also consider using a penis pump to please your partner.
With a penis pump, you could potentially achieve a harder and longer erection and help you to keep your erection last longer. All things aside, it is pretty fascinating to watch your penis grow as you use the pump.
If you have a larger manhood, you can consider getting these size-appropriate large penis pumps. For those who have slightly smaller manhood, these penis pumps could potentially help you get a longer erection compared to hand pumping.
Why do I use penis pumps?
People use penis pumps for many reasons:
To get an erection for penetrative sex for those with ED
Cheaper alternative and non-invasive to surgery or drugs
To regain penis functions after surgery
For master-slave play or dom-sub play
For the sexual pleasure of watching your penis grow
The penis could grow longer and thicker temporary compared to manual masturbation
If you have ED, penis pumps may not be the answer. Do always check with your doctor for the best advice for your condition.
Do penis pumps really work?
If you are looking to cure ED, no, penis pumps will not cure ED. It will create a temporary erection to allow you to perform penetrative sex. You can check out the best ED pumps that are FDA-approved here!
However, frequent uses could probably allow you to get erections naturally more easily. It could also help you to strengthen your erection for better sex.
During use, it is possible that your penis may be bigger and more enlarged, but that is only temporary.
While penis pumps are sometimes called penis enlargement pumps, there is no medical proof that penis pumps can help you enlarge your penis permanently.
How much can your penis grow after using a penis pump?
On average, you can expect your penis to grow up to an inch, both in length and girth. However, do note that this growth is temporary.
Should I get a penis pump?
Buying a penis pump, be it for leisure or for medical purposes, are a personal choice.
If you are suffering from erectile dysfunction (ED), you can consider getting a medical penis pump to see if your condition improves and assess its effectiveness before looking at an alternative solution. There are no side effects to using a medical penis pump if you are using it properly.
For those who are looking to explore a new sex toy, a penis pump will definitely bring another form of sexual pleasure to the bedroom as you explore the potential size increment of your penis.