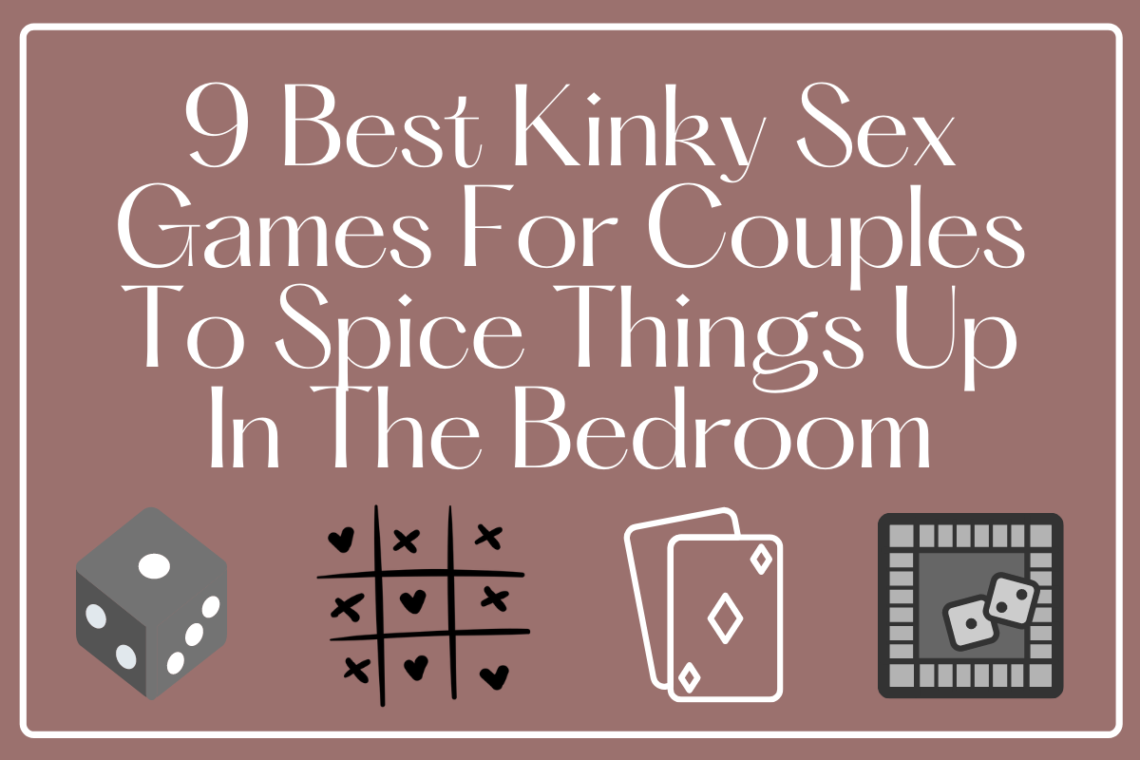 9 Best Kinky Sex Games For Couples To Spice Things Up In The Bedroom
Make sex more interesting with your partner by introducing sex games in the bedroom. Sex games introduce fun you never thought to explore before in your relationship. You will be surprised to find out what are the new things that you and your partner enjoy.
The endpoint of sex games is not just for getting the room temperature heat up to an unbearable degree that you need to get dirty and sexy with your partner. They are also great in providing an enjoyable environment to help you and your partner bond and share mentally and emotionally that will bring your relationship to the next level.
Ranging from mild humorous and a little adventurous sex games to kinky dirty sex games that you probably have to hide at the bottom drawer underneath 3 layers of socks, we got you covered.
---
YGP best sex games to improve intimacy
1. Intimacy Deck
Couple that talks stay together. Regardless of your busy schedule, always make time out to communicate with your partner.
Whether you have been in the relationship for years, or still in the honeymoon phase, this game comes with many question cards to ask your other half that you never realize you don't know.
This deck comes with 150 cards for you and your partner to engage in deep conversations and strengthen relationships.
2. Truth or Dare for Couples
This game comes with 50 truth cards and 50 dare cards that are orientation-friendly. The truth and dare cards are mostly sexual in nature and are great to play with during foreplay.
Some examples of truth cards are "sex toy, yes or not?" and "what is your biggest turn-off" and some examples of dare cards are "give me a sexy IOU" and "remove one piece of clothing from your partner".
3. OpenMity Love Battleship
Similar to the childhood game "Battlefield", Love Battleship is a 2-player game where you complete little missions as you strive to complete the game. Some examples of missions include giving your partner compliments or kisses all around their body.
The rules are easy to follow and there is no pressure to complete the missions if you are uncomfortable with them. This will surely make you relaxed and entertained before you go into the slow and sensual love-making part of the night.
---
YGP hottest sex game for passionate lovers
1. Sex Dice
Sex dice are pretty straightforward. Usually, they come with two dices, one dice will determine the body part that will be played, and one dice will determine what action will be performed on that body part.
This set of sex dice comes with additional two dices that will decide where the action is taking place and the sexual position to have sex in after completing the action. You will never get bored as you can get up to 7000 love-making combinations to keep your sex life interesting.
2. LOOPY Date Night Box
This board game by LOOPY – Date Night Box – is the right balance of improving both emotional and physical contact with your partner. It comes with 150 cards with 4 different levels – talks, kisses, fondles, and fun activities that will keep your date night spicy and interesting.
For an extra spin, it also comes with a silk strip that you can either use as a blindfold or a restraint to improve trust between you and your partner.
3. Monogamy Board Game
Monogamy board game is the adult version of monopoly. They come with over 400 sexual challenges spread over 3 levels – intimate, passionate, steamy. They will get you so hot and flustered that you will jump your partner the moment the game end!
Tips: Prepare some items like chocolate, strawberries, and alcohol before you start the game. They will definitely come in useful!
---
YGP downright kinky sex games for the filthy you
1. Sex Coupons
Gift your partner sex coupons where they can redeem at any time they feel horny. Some default coupons include a quickie or domination of your partner, while others come blank for your partner to fill in their greatest desires.
There are both him-version and her-version and they are downright kinky.
Tip: Tear away those coupons that you find unacceptable before gifting them to your partner.
2. Weekend in Bed II (TIE ME UP Edition)
Tie your partner up for a sexy weekend with this bondage game kit. Discover new sexual kinks and sex positions with the provided scenario cards and position suggestion cards.
For those new to BDSM, experiment with bondage gears like nipple clamps, blindfolds, and bondage tape (all included) that will heighten every sense of your body.
3. Couplicious Sex Game
This board game is a hot favorite amongst swingers. As you work to complete the game, you get to motorboat (or be motorboat) and give (or receive) oral pleasure. Roleplaying is part of the game, so get your A-game on!
The game is wild from the start to the end and you will be kept buzzing in excitement all the time.
If you are not ready for a threesome or more-some, this board game can also be played by 2 players too.
---
Why sex games?
Sex doesn't always have to be vanilla or routine. After a long time with your partner, they may be comfortable and familiar, but it can get a little boring.
To turn up the heat in the bedroom, you don't have to try out complicated kama sutra positions that will bound to twist a bone or two of yours. Sometimes, simply introducing a hot little game during foreplay could make the deed extra fun and sexy.
Sex games are also a good way for you and your partner to explore kinks that you never knew you had.
How do you choose a suitable sex game?
Acceptance level
Read through the potential scenarios the game may introduce you to. Make sure you are comfortable and willing to follow as per the game's instructions.
Foreplay or sex
Some of the games are designed for foreplay to sexually charge up the room before you get all hot and heavy. While others are designed to be used during the actual sexual activity to introduce new sensations, or to intensify the orgasms.
3. Physical or emotional
Sex games are great in pushing your sexual boundaries or introducing you and your partner to sexual activities that you have never thought of.
However, that is not all about sex games. The misconception is that sex games are designed to improve sex life or to make sex life more exciting. That is not true.
There are many sex games that are designed to explore or rediscover the emotional intimacy that is long-buried due to adulting.